Heavy Metal at Siteworks2016, the Bundanon Trust – in Arthur Boyd's studio.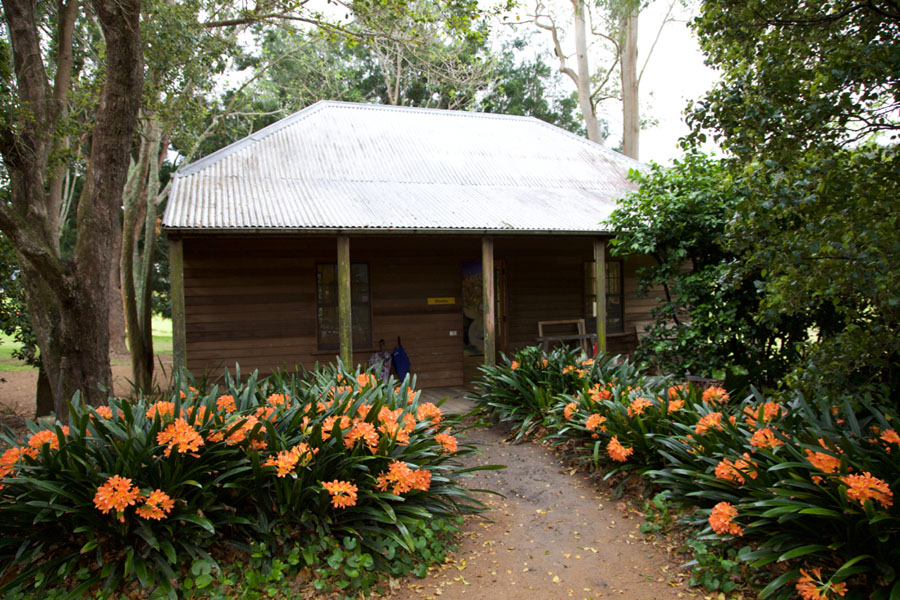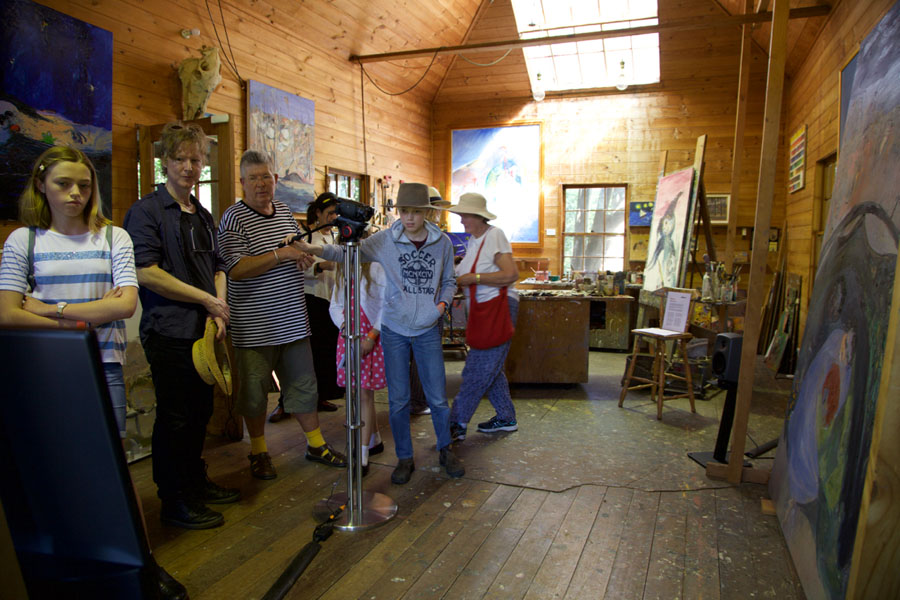 Elements and minerals lay buried in the landscape tracing diagrams of human activity. Specks of alluvial Gold washed down to the flood plain from worked-out mountain mine shafts; the mineral auras that reveal the long-vanished outlines of farm-buildings and the tell-tale chemical fallout from workplaces.
Boyd painted this (mineralised) landscape with colours which were themselves formulated from earthy compounds and exotic metals, milled to a fine paste in linseed oil and turpentine.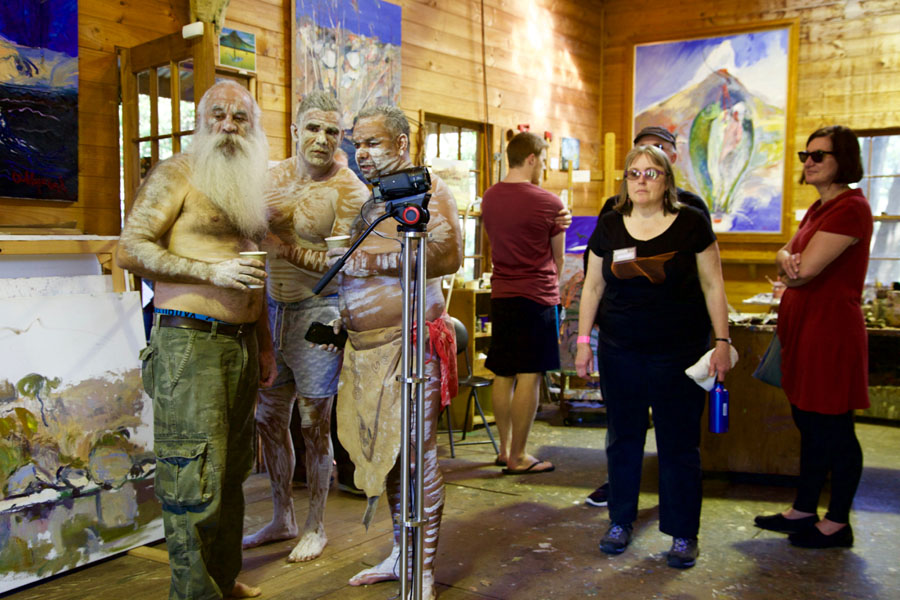 Heavy Metal invites us to interact with one of Arthur Boyd's painting in his old studio at the Bundanon Homestead to discover a hidden world of elements and minerals in an experience that is simultaneously chemical, visual and musical.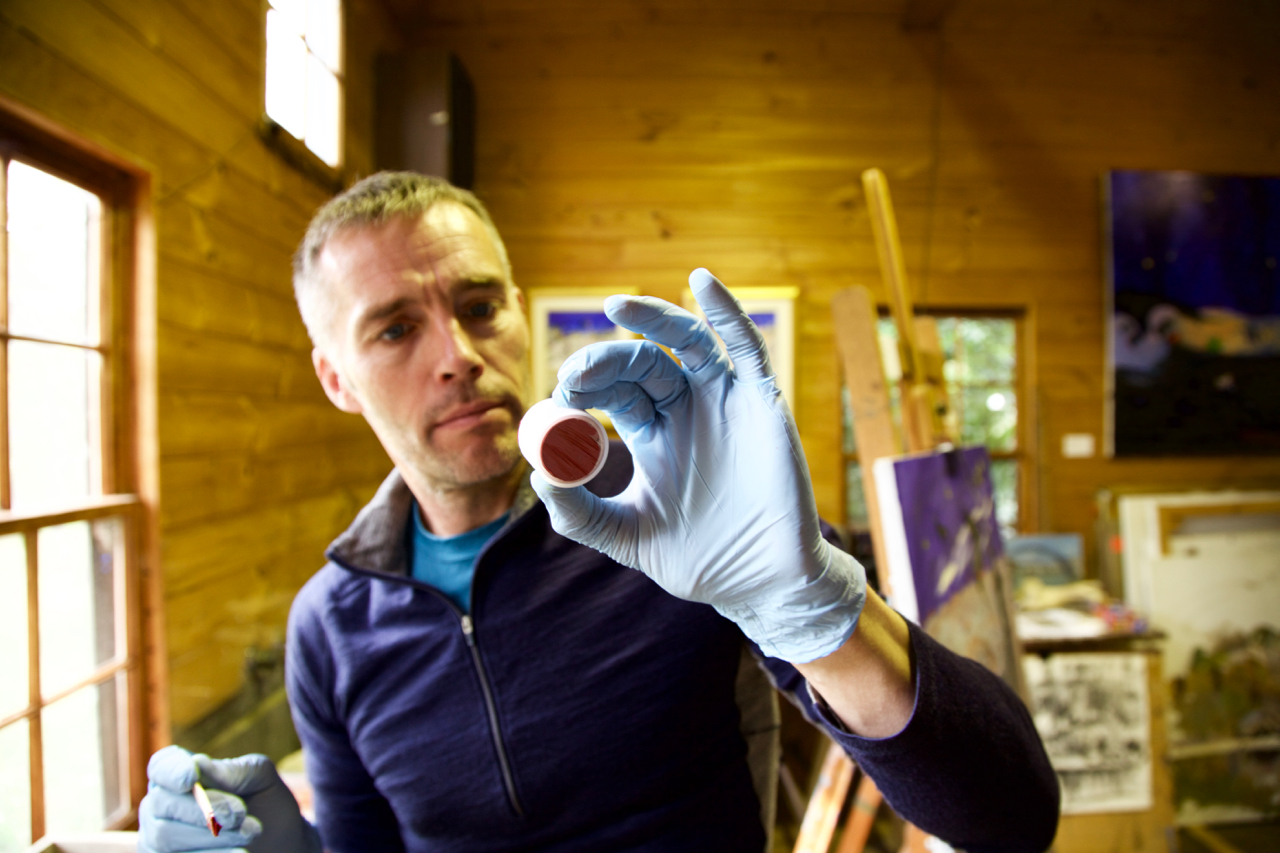 The initial concept for Heavy Metal arose after spending time on-site with Dr Mark Taylor, an eminent environmental scientist (notorious for exposing the link between industrial pollutants and public health).
Mark and his students have been surveying the mineral composition of the Bundanon Homestead property looking for traces of human activity that, for example derive from farm and workshop activities but also the effects of upstream mining for gold and other heavy metals.
Our intent is to create a mapping of human activity based upon this forensic evidence. Whist we were taking these environmental samples I invited Mark to visit Arthur Boyd's studio and suggested that he bring along his portable mineral analysis machine – as it struck me that we may have a great opportunity for re-thinking Boyd's works.
The staring point being that Boyd was situated in this landscape, painting the physical features, and using (or making himself) colours that were substantially minerals (originally of the earth) forming a metaphorical circuit!
Mark was impressed by the massive levels of heavy metals in the materials used by painters and was keen to collaborate – so we proceeded to analyse the mineral composition of the entire colour range that Boyd used and came up with a huge data-base of minerals that corresponded to his 'palette.'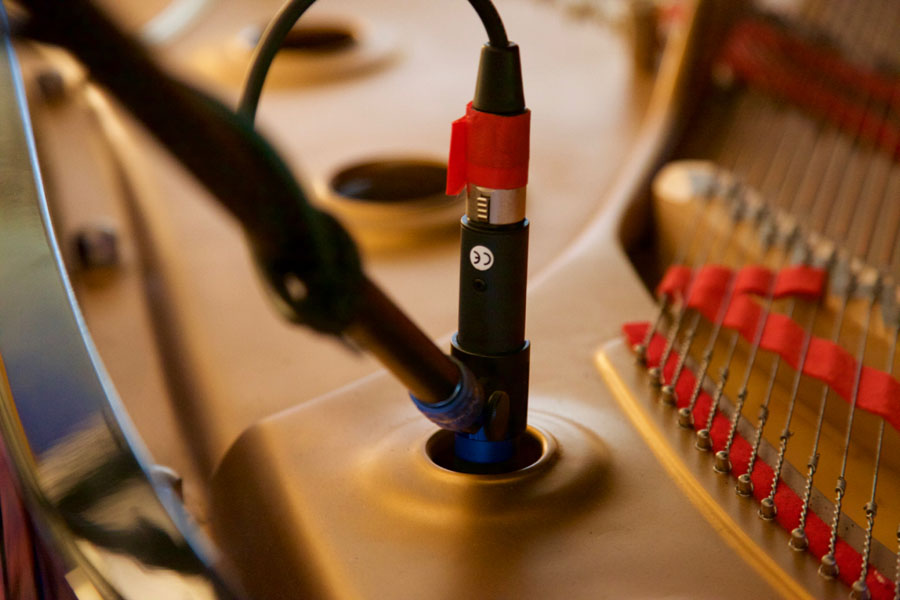 We sampled the Steinway piano in the Homestead note by note. First regular keystrokes and secondly the reverberations of the sounding board with one to two minute recordings per note.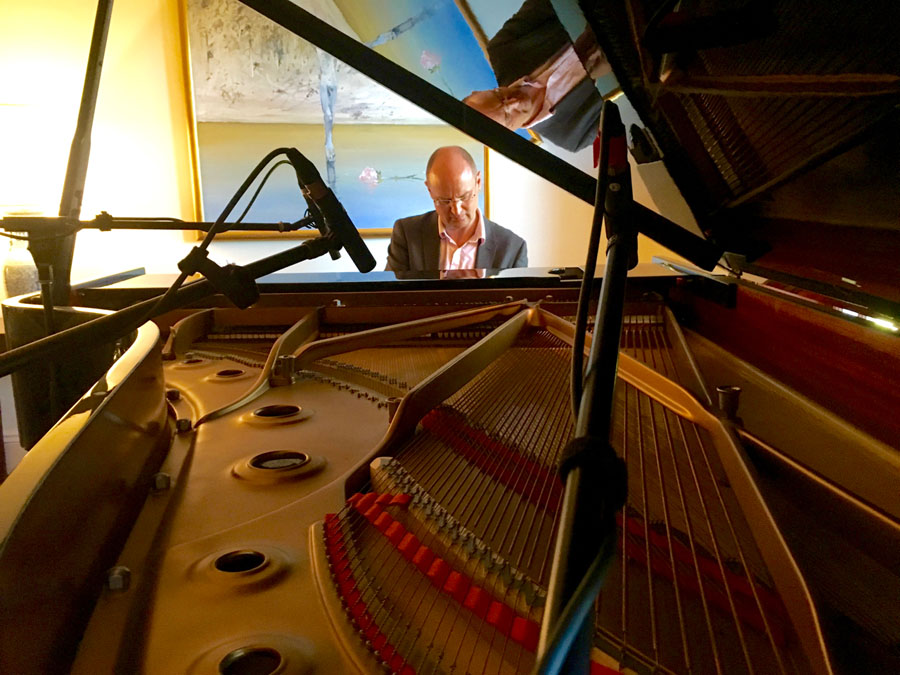 Working with another colleague Jon Drummond, who is an expert in data sonification, we have created a computer driven audio-visual system that reads a video stream from the camera mounted facing Boyd's painting "The Return of the Prodigal Son."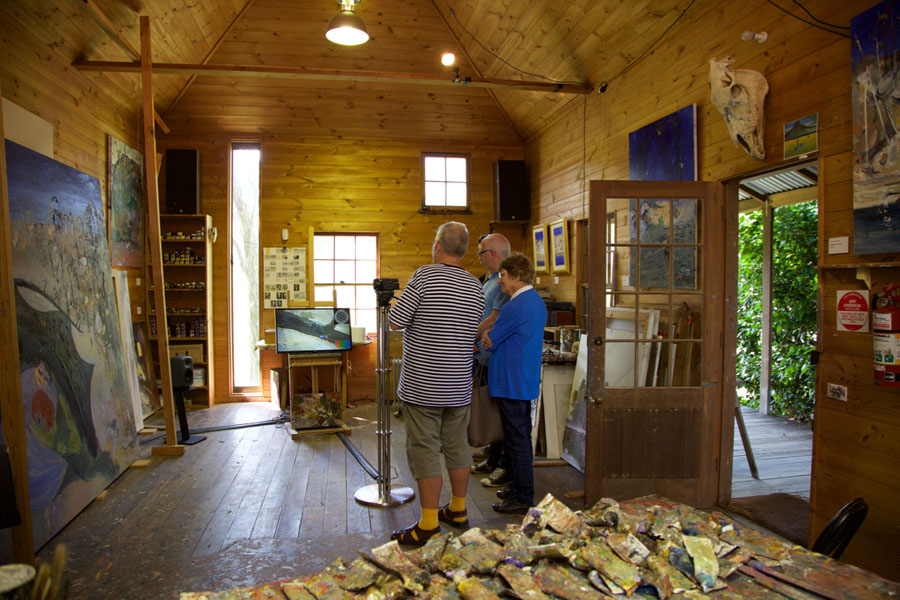 As the camera encounters different hues the system generates a musical composition, based upon the mineral data associated with the hue.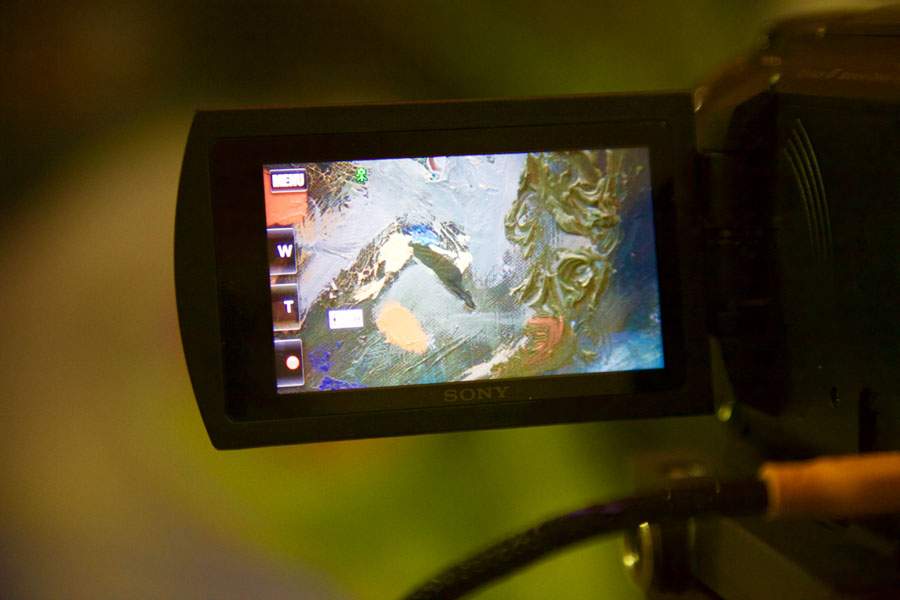 The screen interface which displays a highly magnified colour 'target' on the painting, the RGB values as well as the predominant minerals present in each colour area.
The sound has two components – a generalised harmonic chord structure that corresponds to the colour, with individual note highlights illustrating the most prominent minerals. The computer monitor gives feed-back on the area of interest, colour ratios and a graphical display of the minerals detected.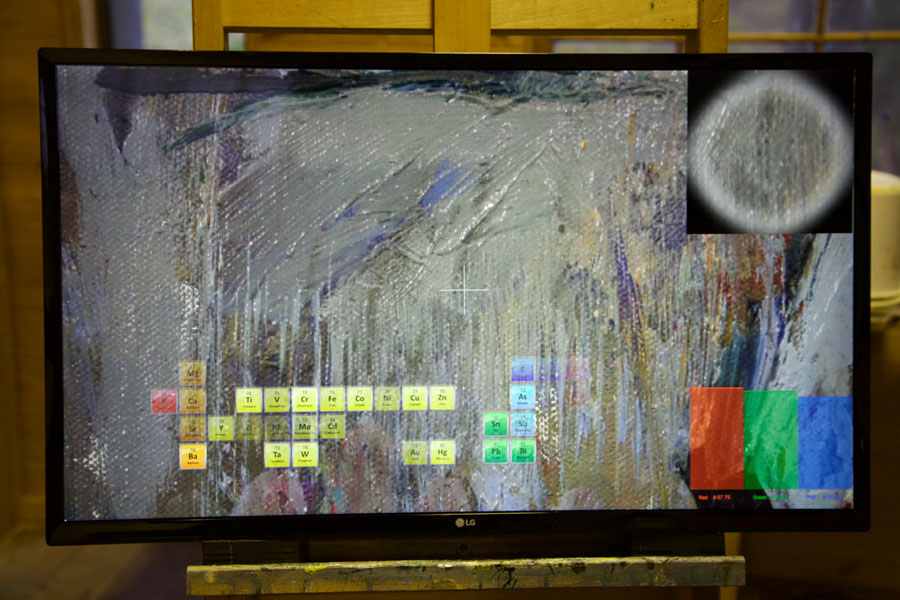 Acknowledgements.
"Heavy Metal" is a collaborative work by Dr Nigel Helyer; Dr MarK Taylor and Dr Jon Drummond produced for Siteworks 2016 as part of the "When Science Meets Art" ARC Art and Science research project. Many thanks to Richard Montgomery and Marek Rouillon.